The days of knitting and cross-stitching are ancient history. Well, sort of. It has taken a brand new facade, coming back in a generation of high fashion and amazing modern craft. Instead of a beautiful brocade valences over a humble kitchen window. We see brocade goddess dresses walking down the catwalk at fashion week.
For Example: 2012 Fall Line-up with many top designers

Opulent macrame and lace along side interior design elements, such as this fun lace adornment: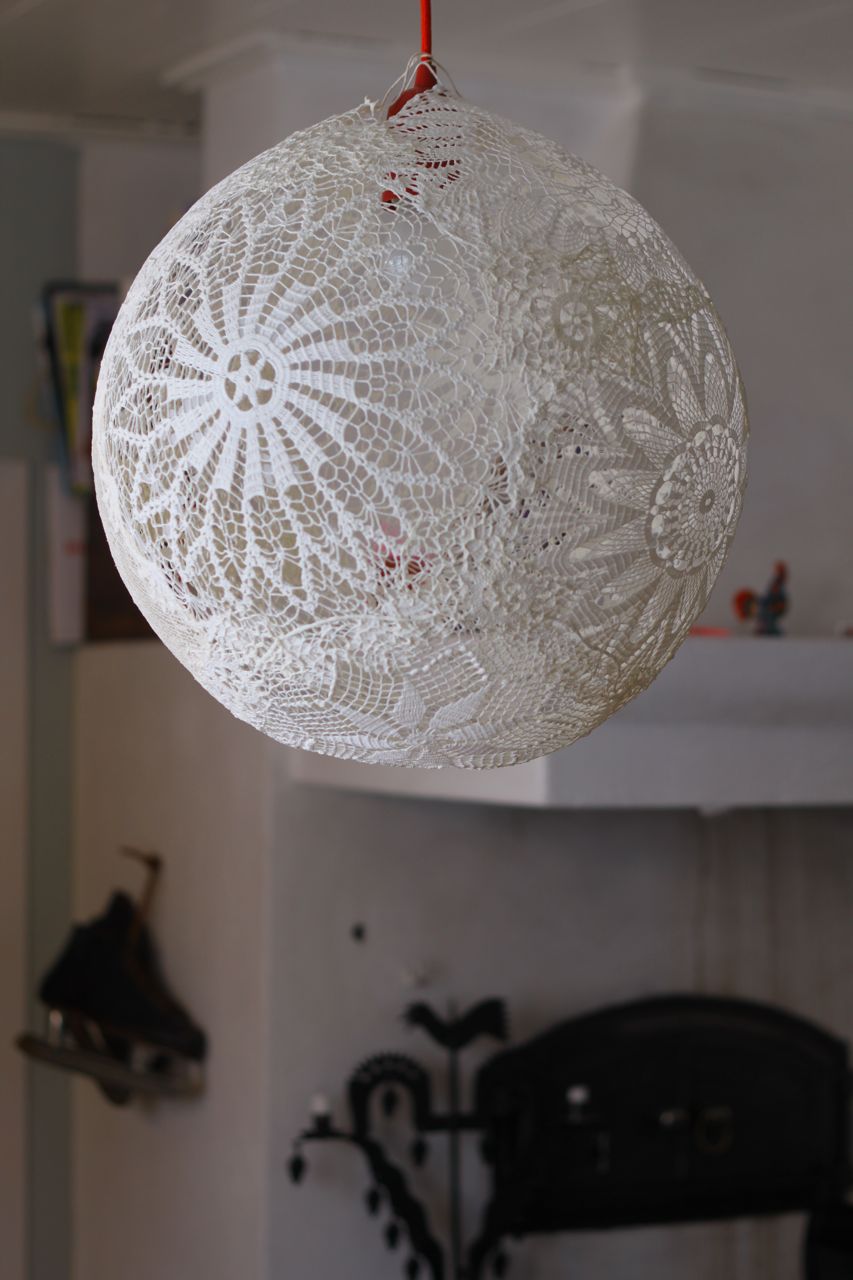 I love how we have taken the pastimes of our grandmothers, and revitalized them to it into our modern era.
Yay, for nothing new under the sun!
Love,
Julia